Hair removal
Remove unwanted hair permanently
Get rid of unwanted hair – once and for all. With Epilux you can forget hair removal products, wax creams or shavers.
At all parts of the body, hair can be removed with Epilux.
What is an Epilux treatment?
This hair removal method is gentle and almost painless.
During the treatment, light is absorbed in the color of every single hair. The color turns the light into heat.
This process destroys the ability of the hair root to produce new hair. During treatment, you will feel a slight tingling sensation on the skin. In most cases, such treatments take around half an hour. The treatment of the legs may take a little longer.
How many sessions are needed depends on where and how much hair has to be removed. Usually, six to eight treatments are enough to achieve a very good result.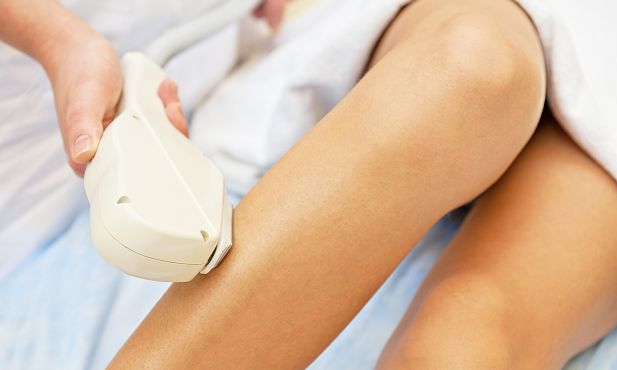 Tips for removing light and soft hair
Light treatments show optimal results above a certain thickness and pigmentation of the hair. Since light and fluffy-thin hair does not turn enough light energy into heat to kill the hair root, it can be difficult or impossible to permanently remove it. To improve the effect, we recommend a wax epilation after the light stimulation therapy. This hardly hurts, as most hairs have no intact hair roots anymore due to the ILP 2 therapy and can therefore be easily removed.
All prices that are listed here are guideline.
The final cost will be determined after a personal consultation.
The indicated prices are net prices exclusive of the value added tax.